Akal Charitable Hospital – Caring for the Underserved, Empowering the Community
People who suffer from illness or health problems visit the medical centre or Hospital to seek treatment. But do you know that only 60% of the population of India has easy access to healthcare facilities in India? The right to health is a fundamental right. It is essential that anyone can quickly obtain healthcare facilities irrespective of caste, creed, religion, or gender.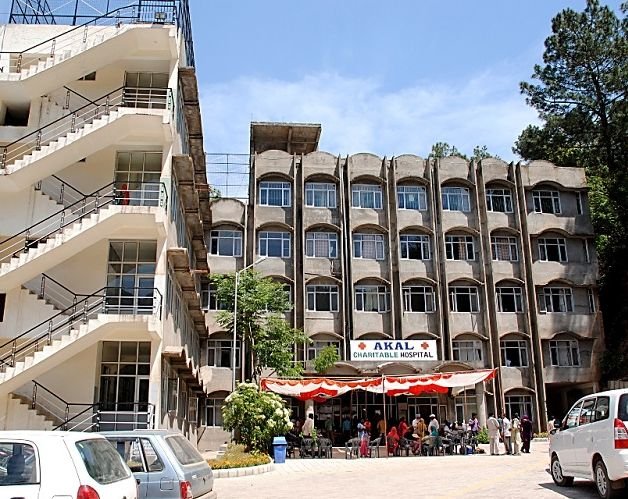 In rural India, Primary health care centres (PHCs) are limited; 8% of centres do not have doctors or medical staff, 39% do not have lab technicians, and 18% PHCs do not even have a pharmacist. There is a need to strengthen healthcare infrastructure and facilities in the rural areas. 
The Kalgidhar Society is a nonprofit organization working towards the welfare of Society by promoting value-based education, especially in rural areas, women empowerment, primary health, social welfare & spiritual uplift to underprivileged/deprived rural masses in far-flung rural areas of North India.
Join us in making a difference and helping make our country and this World a better, happier, more pleasant place to live in.
"Where Healing Meets Humanity – Akal Charitable Hospital"
Akal Charitable Hospital, under the auspices of The Kalgidhar Society, is a 120-bed fully furnished medical facility in the backward district of Sirmaur, Himachal Pradesh. It has been a boon to the Society. This Hospital caters to the medical needs of patients covering an area of a radius of 100km. The Hospital handles all types of emergencies and works around the clock. The Hospital itself offers ambulance services.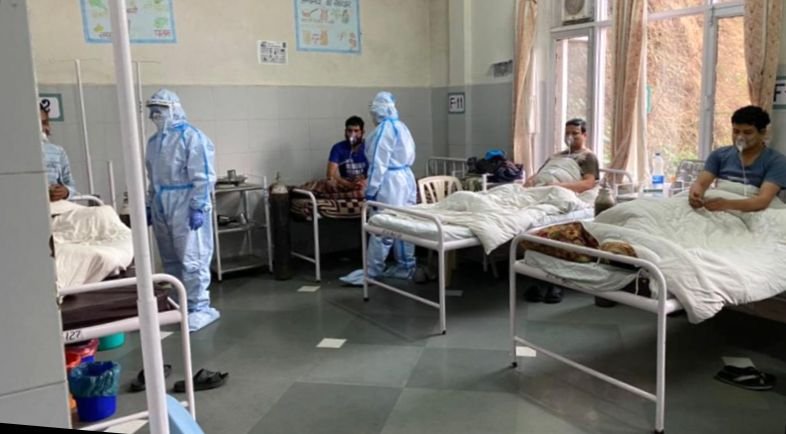 The Hospital annually provides free emergency medical care and primary healthcare to over 39,000 underprivileged people. 
The Hospital also provides Free treatment to abandoned and suffering senior citizens. 
Akal Charitable Hospital is the only Hospital in the region attending to patients with snake bites for which expensive antivenin is given.
Making Rural Health a Priority – Our Free Medical Camps in Action
Recently Akal Charitable Hospital organized a 2 day medical and surgical camp on the 21st – 22nd of April 2023.
It was the 102nd camp organized by the Hospital, which has been at the forefront of providing FREE healthcare services to the deprived population in the district of Sirmaur.
A team of 55 volunteers, including surgeons, other medical specialists, nurses, and paramedical staff from Jalandhar, Chandigarh, and Moga, participated in the camp. More than one thousand patients from rural, hilly pockets across 50+ villages spread over 150 km of mountainous terrain attended the camp. 
The team of Medical specialists included general surgeons, ENT surgeons, orthopaedic surgeons, gynaecologists, ophthalmologists, and experienced dental surgeons who attended the camp and treated 373 males and 536 females. The team conducted 23 major and minor surgeries, bringing smiles and satisfaction to many.
Akal Charitable Hospital organizes general Medical Camps, Naturopathy, and ophthalmologic Camps 4 times a year. More than 100 operations are carried out in the camps free of cost. 
Surgeries like Hernia. Hysterectomy, cleft lip, palate, skin waning, contractures following burns, eye operations. Plastic Surgery and Ortho Operations are done in the camp. 
The Hospital also organizes medical camps at different Akal Academies running under the auspices of The Kalgidhar Society, Baru Sahib.
Standing Strong Together – Our Response to Covid-19
During the outbreak, the Covid-19 district magistrate even declared Akal Hospital a Dedicated Covid Health Center & DCCC(Dedicated Covid Care Center).
Akal Charitable Hospital established Covid Care Facility with the support of AIF. 
During Covid-19 Wave-I, The Akal Charitable Hospital benefited over 8000 local villagers of the region, distributed around 25000 masks and 5500 bottles of sanitiser, and raw food grains (Flour, Rice, Pulses, Lentils, and Oil) in districts Sirmaur, Nahan, Govindgarh and Paonta Sahib. In addition, the Hospital also distributed masks and sanitiser to rural schools in northern Indian villages and around 50000 masks to 10000 rural families. 
Post Covid-19 Wave-II, The Hospital had a patient recovery rate of 99.7%. And treated 723 Covid patients. Free-of-cost ambulance services were provided in a radius of 70 kilometres to cover all the villages of district Sirmaur. 
Besides medical services to COVID-infected patients, from our main centre, we have provided free meals and accommodation (patients, attendants, students, staff, jobless labourers & daily wagers, and other regular visitors) daily. We served 7500+ meals daily for a continuous period of 7-8 months during wave II.
Akal Charitable Hospital set up 10 Oxygen Concentrator Distribution Centres in Punjab, Haryana, UP, and Rajasthan, which provided oxygen to 800+ patients in dire need from these centres. It also distributed 35000 Casetify Masks and Medicines in several towns of northern India.
A Heartfelt Thank You –  The Covid Fighters salute Akal Charitable Hospital
Covid patients admitted to Akal Charitable Hospital from the far-flung hilly region of Himachal Pradesh felt very grateful to the Doctors, Nurses, and the entire staff of Akal Charitable Hospital for their services.
Watch the video below to see their gratitude and appreciation.  
Join Hands for a Cause: Support Akal Charitable Hospital's Mission through CSR
Everyone has the right to have healthcare access, and there is a dire need to improve healthcare access in rural areas like Sirmaur, Himachal Pradesh. For the past decade, Akal Charitable Hospital served underprivileged communities by providing free healthcare services and promoting love, brotherhood, and empathy.
During the COVID-19 crisis, Akal Charitable Hospital received crucial support from its previous partner, AIF, enabling the hospital to better serve the community in need.
The Hospital needs ongoing support and assistance to continue the mission of serving humanity and providing healthcare access for those who need it most. With monthly expenses of around 20 lakhs, Akal Charitable Hospital invites companies and organizations to join hands with them under their CSR initiative to save countless lives.
Together, we can empower rural communities and significantly impact the lives of the underprivileged by ensuring access to quality healthcare. Join us in our mission to make healthcare accessible for all.
For more information and CSR queries,
Please Contact: Harmeet Singh:,+91 97111 93845, harmeetsingh@barusahib.org
Donate and play your part
The Kalgidhar Society–Baru Sahib supporting Education, Healthcare, Social Welfare, Rehabilitation and Women Empowerment, rural and underprivileged people of India
Know more about us