Indians, and majorly Punjabis, are today an important part of the Canadian population. But this has not always been so.
This is a story of generations of struggle and, in particular,  the mammoth efforts of Sant Teja Singh Ji, who was instrumental in helping Indians and Asians get accepted by the Canada government for Permanent Residency (PR).
The Prequel – the Story of Sikhs coming to Canada
The story starts in 1897, when a group of Sikh officers arrived in Vancouver on board Empress of India, while going for the Queen Victoria's Diamond Jubilee. Hardworking as they were, they found employment laying tracks for the Canadian Pacific Railway in lumber mills and mines. Many found work in farmlands too. Although they were paid less than the white workers, they still were able to send money home to their families in India. This money helped more Punjabis to come to Canada.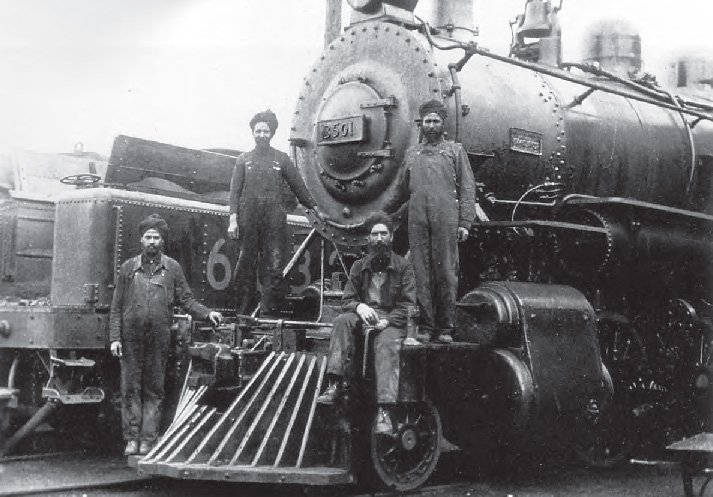 There is record of a second wave of settlers in 1902, in Golden, British Columbia. Most of them worked at the Columbia River Lumber Company, and also in agricultural and forestry sectors. By this time, among the Indians, the Sikhs in Canada numbered at about 5000 and were fast becoming a prominent ethnic community.
By this Time The Khalsa Diwan Society was also formed, though formally registered in 1906. Notably, in 1904, The holy Scripture of Sri Guru Granth Sahib was brought to Canada by Bhai Man Singh.
Signs of serious trouble ahead for the Canadian Sikhs
The Canadian Government was averse to the growing population of sikhs, percieved as lowly non-whites. It started various campaigns aimed mainly at removing the Sikhs and Punjabis from Canada.
Voting Rights denied for Punjabis and other 'Non-whites'
In March 1907, British Columbia Premier Bowser introduced a bill to disenfranchise all "natives not of Anglo-Saxon parents".
A Vancouver alderman stated "…as far as Canada is concerned it shall remain white".
In April, the Indians and Asians were also denied the right to vote.
Anti-Asian Riots
This attitude by the government led to several incidents of Sikhs being beaten up and forced out of their homes and areas. Starting with the nearby Bellingham riots on September 4, 1907, in Washington, these became known as the Anti-Asian Riots.
Sant Teja Singh's arrival to the scene – his first visit
Meanwhile, news travelled from Columbia University in New York, about Sikh scholar Teja Singh who had just delivered lectures on 'Guru Nanak and the Sant tradition' and another on 'Indian Society'. This was attended and received very well by a large audience of ten thousand people, consisting of students, professors, common citizens, social leaders and press reporters.
The Sikhs, along with Bhai Balwant Singh, the Granthi of the Gurdwara Sahib, sent Teja Singh an urgent call to visit them.
Sant Teja Singh reached Vancouver, and after the Sunday morning Kirtan at Vancouver Gurdwara, he delivered a discourse and explained the message of Guru Nanak to humanity. After the function, he was introduced to all the assembled Sikhs, who invited him to their homes. These home visits brought him very close to the Sikh Sangat, and to understand their problems, strengths and situation. He returned to Columbia, New York, for completing his studies before the summer vacation ended.
More mischief by the Canada Government – The Honduras plan
On January 8, 1908, immigration from India was stopped.
The first order-in-council stated, "All immigrants must come to Canada via a through ticket and by continuous journey from their country of birth or citizenship."
The Canadian Government then pressured the only shipping company directly traveling from India, the Canadian Pacific Steamship Company to discontinue its service from India.
The second read as follows "All immigrants from Asia must have in their possession $200."
This was clearly discriminatory since white immigrants, from anywhere, were required to have only $25 in their possession upon arrival in Canada.
Due to the unfavorable atmosphere, in that year alone in 1908, this led to 1,710 Sikhs leaving British Columbia for California.
Prominently, William Lyon Mackenzie King, later to be the prime minster, was the mastermind behind a mischievous plan to get rid of all the Sikhs from Canada. By the Fall of 1908, The plan was on to relocate all Sikhs and Punjabis to Honduras, a godforsaken territory in Central America infested with yellow fever, and with no work opportunities.
Sant Teja Singh's second unexpected visit- amazing fateful coincidences.
As fate would have it, when Teja Singh returned to Columbia for his studies, he was approached by a Mr. T.C. Crawford. Mr Crawford had got deeply interested in the Sikh faith and started regular meditation after having listened to Sant Teja Singh's discourses. He visited Teja Singh almost daily to discuss some spiritual topics with him.
A fateful and unexpected offer
Mr Crawford came early one morning and stated his problem like this: 'Over a time, I built my right to be a share holder of a gold mine in Jacksonville, California. My friends who have turned unfaithful to me, want to deprive me of that.
I need $50,000 to retain my ownership of the mine. In exchange, I can transfer one-fourth share of the gold mine to the Sikhs.
I have been intuitively told during my meditation that only you can help me.'
Sant Teja singh, listened carefully to the offer. He suspended his studies and the very next day he left for Vancouver.
This was the start of the turn of events that would later save save 10,000 Indians from being pushed out of Canada.
Another fateful occurred while On his way to Canada.
On the train to Vancouver He met an Englishman who told him, "Mr. Singh, a big misfortune is looming large on the Sikhs in Canada. By making one or the other excuse, Canadian government is planning to pack them all in a ship and deport them to Honduras in Central America. It is a very bad land, infested with yellow fever and without any employment opportunities. You, a scholar and a lawyer, can save them from this misery. I wish you to help your fellow brothers."
In Vancouver, Teja Singh was apprised of the situation in the following words:
'The government is leveling baseless allegations on our community. They say that we have no jobs and no other sources to support us. Our living is not clean. Actually they are jealous of us. We have contributed about $20,000 to build our Gurdwara Sahib and have joint Langar to feed the needy. All of us earn a good living. We live well and take our bath everyday while they don't take shower for days altogether.'
'A week ago, two Canadian officers Mr. Hopkinson and Mr. Harkin from Ottawa took Bhai Satnagar Singh and Bhai Sham Singh Dogra with them to Honduras. With their influence and adverse pressure, they will get a fake report signed by them that Honduras is a goodcountry. They will use that report to rope us all and ship us like sheep to that Central American Colony. According to a report, Honduras was like Andaman Islands – the convict island, where the British Indian convicts were sent. The food conditions were highly pathetic. Our Gurdwara Sahib building will be taken over by them and the Sikhs flag uprooted.'
Prof. Teja Singh assured them, "The Almighty is on their side as revealed just now by the hymn read from Guru Granth Sahib. Maybe the Almighty wanted me to serve the Sikhs that this unexpected visit to Canada was arranged according to His Will."
Steps towards the solution – Sant Teja Singh's efforts
Guided by Teja Singh, Sikhs approved to register a Mining and Trust Co. and purchase land for building Guru Nanak town. They agreed to buy one-fourth share of the gold mine in Jacksonville and sent money to Mr. Crawford.
They also decided that the lectures should be arranged to inform the people with the truth regarding Sikhs in Canada and expose the nefarious propaganda made by the Canadian government against their community.
Teja Singh first studied the legality of the government orders.
Then he collected the data from the employers where Indians were working. He took in writing from the employers that the Indians were working 50% harder than the natives of Canada.
Then Teja Singh got for the Sikh Sangat of Canada shares in gold mines.
He also bought a big chunk of land at Portland in the name of Indians and built a Gurdwara there.
After going through all these exercises, he took up the case with the Canadian government.
He fought the case with the facts that Indians have good wealth, land and possessed working skills 50% harder than natives. They were not the liability, rather they were equal contributors and assets to the Canadian economy.
A couple of lectures were delivered in a week, which were published in the newspapers. This built a true image of the prosperous and hardworking Sikh community. Many Europeans also got interested in learning more about the message of Guru Nanak for humanity.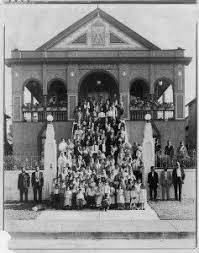 Prof. Teja Singh finalized the Rules, regulations and by-laws of the Khalsa Diwan Society, Vancouver and got the organization registered in B.C.
He also drafted by-laws for the Guru Nanak Mining and Trust Co. and got it registered within a week.
With the assistance of Dr. Knapp, a real estate man and a devotee of Guru Nanak, a block of 250 acres near Eagle Harbour was purchased for $25,000. A down payment of $10,000 was made for this bargain.
After doing all this, a huge gathering of the people was held in Vancouver and they were informed about the firm position of the Sikhs in Canada. Their strong financial strength was made public. This sent a wave of good image of the Punjabis and Sikhs not only in the province of British Columbia but also throughout Canada and the world. The false propaganda unleashed by the Canadian government against the Indians was thus exposed.
---
---
At a later date, while in California, Teja Singh also prepared by-laws for the Pacific Coast Khalsa Diwan Society and got it registered. This was done to avoid any problems later in building more Gurdwara Sahibs or conducting Gurmat teachings in the state.
This helped build the true positive perception of the people towards the Punjabi and Sikh community.
The Honduras episode; and final acceptance
It was during this favorable wave for the Sikhs that Satnagar Singh and Sham Singh returned from Honduras. The environment had become so much favorable for the community that they dared to disregard the Canadian government's pressure on them.
Further, the Almighty so arranged that Mr. J.B. Harkin, the Commissioner went direct to Ottawa leaving the two Sikhs free to tell truth to their fellow brethren. They explained to the community about the adverse conditions in Honduras and told them that some Indians already there want to go back to their motherland but do not have sufficient money to pay for their return fare.
After listening to them, Sikhs passed a resolution that they would stay in Canada and fight all legal battles for their rights.
The Commissioner's report – an interesting event
This obviously upset the Canadian government. They wanted the Sikhs to listen to the report of Mr. Harkin, the Commissioner before taking any decision. The Sikhs agreed to it. When the Commissioner came, he was told to take off his shoes and join the congregation in the Darbar Hall of the Gurdwara Sahib.
See the full original article of this episode here, an amazing edition from December 1908
The Commissioner did not agree with it and left the place without reading his report.
The Governor of British Honduras – another unsuccesful push by the government
The Canadian government played another card to send the Punjabis to Central America.
They called in Brig. General J.E. Swayne, the Governor of British Honduras to Vancouver to motivate the Sikhs by visiting their homes and seeing their living conditions with his own eyes.
He however submitted a faithful report: 'Whatever Prof. Teja Singh stated is true but his words were harsh. He decided for Sikhs that they should not go to British Honduras and remain in British Columbia. It is a fact that Sikhs are doing very well in B.C. and no one is willing to leave the place. If they are forcefully shifted to Honduras, 50,000 Sikh soldiers in British Army may protest and create a serious problem which may require 200,000 white men to control them.'
This report was the fatal blow to the Canadian government's plan to expel the Indians from Canada.
Faced with these facts, the Canadian government got convinced and bowed before the arguments of Sant Teja Singh;
and thus granted the permanent residency rights in 1908, for the Indians who lived in Canada.
The complete acceptance of the Indians by the government took many years to finally happen.
Sant Teja Singh Day
To honour the incredible efforts and the mettle of Sant Teja Singh Ji, It was proposed that The First of July be celebrated with his name.
---
About this article
More About Sant Teja Singh
Do Like and Share this article
---
Compiled and contributed by
Disclaimer: While care has been taken to compile this article correctly and factually, there could possibly be incorrect or missing information or infringement of copyright of content/images/videos, etc.
For corrections and updations and notes to the author, you may mail at seo@barusahib.org