Life in rural areas is fraught with its fair share of hardships and challenges. In an environment with limited resources and opportunities, it takes a person with an indomitable spirit, intelligence and perseverance to excel in such circumstances.
This is the story of Gurpreet Kaur, a meritorious student of Akal Academy Bharyal Lahri, who has successfully cleared the prestigious National Defence Academy (NDA) examination. She also has the distinction of being the school's science stream topper with an outstanding 90.8%.
Kaur's Academic Brilliance
Gurpreet Kaur has done exceptionally well as far as academics are concerned. She has successfully bagged 90.8% in her Grade 12th in Science Stream, which stands her proud at the podium as the School Topper. With this tremendous achievement, Gurpreet has cleared the National Defence Academy (NDA) examination, displaying her sheer dedication and hardworking nature.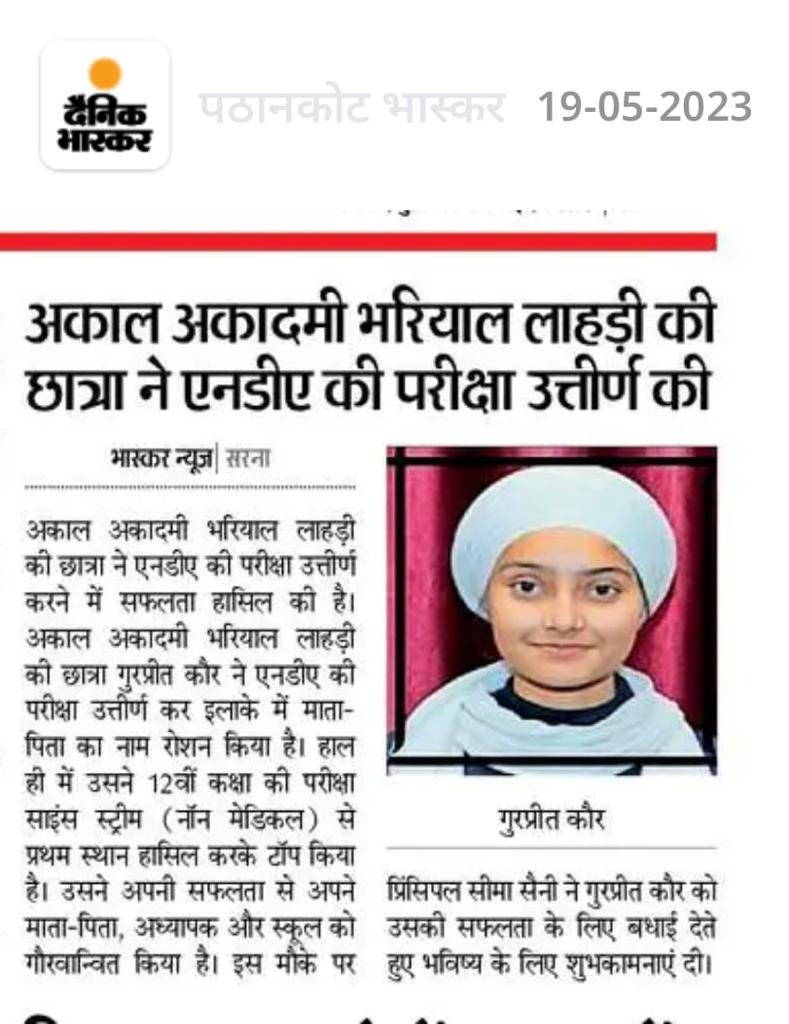 She is also multi-talented. Besides her academic excellence, she displays distinction and mastery in other fields, including Music (Shabad Kirtan), Debate, Writing, etc.
Kaur's Family Background and Inspiration
Regarding Gurpreet's family background, she comes from a humble and simple household. Her father renders services in the General Reserve Engineer Force (GREF) stationed in Assam, and her mother is a homemaker.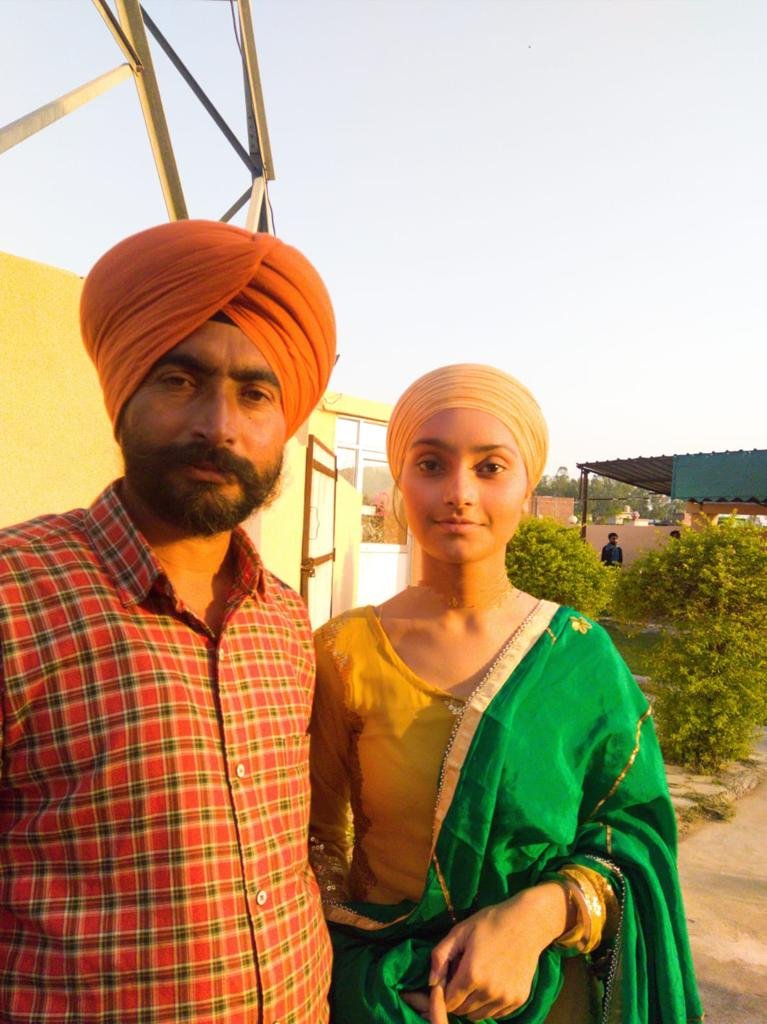 Kaur has always found inspiration in her paternal grandfather, Captain Balkar Singh, and her father. She was motivated to instil the same traits in her own life by their integrity, self-control, generosity, and down-to-earth character. She always tries to emulate their principles and holds them up as examples in her own life.
Kaur's Journey At Akal Academy
An institute must be made aware that if it is committed to supporting its students, it can positively change their lives and mold them into responsible citizens of the country. As far as the Akal Academies, which operate under the aegis of The Kalgidhar Trust, are concerned, the prime focus is providing students with all the opportunity and support and they need to achieve their life goals.
Following the same path, Akal Academy Bharyal Lahri played a vital role in Gurpreet Kaur's career. Kaur was seen actively participating in various co-curricular activities from a young age, boosting her confidence. The academy's emphasis on the overall development of the student by following the Value-Based Education approach laid a strong foundation for her growth. The teachers and staff at Akal Academy Bharyal Lahri provided Kaur with extra and dedicated sessions addressing her doubts, ensuring she was well-prepared for the examinations.
Passion for joining the Armed Forces
Kaur's accomplishments serve as evidence of Akal Academy's positive influence.
From a tender age, Gurpreet aspires to become a morally excellent human and positively influence the lives of others.
If we talk about her ultimate aim in life, it was always to join the Armed forces and become an officer.
Kaur's Inspiring Message To Fellow Students
Gurpreet Kaur gives a strong and equally important message to her fellow students. She wants them to experience both the positive and negative aspects of life but remains focused on all the positive things that life can provide.
She has always herself been a dedicated student during her schooling, and likewise advises others to follow a hardworking and dedicated approach towards their studies and career.
Gurpreet's message to her fellow students is to develop the fighter's spirit within, which will help them to overcome any obstacle that comes along their way.
Kaur is emerging as an inspiration to others trying to pursue their dreams and achieve big in their lives.
Gratitude to all at Akal Academy
Gurpreet acknowledges the unwavering support of her staff and teachers, the Principal of Akal Academy Bharyal Lahri, and all the others who provided positive motivation throughout her academic pursuit. She expressed heartfelt gratitude to the Akal Academy Bharyal Lahri, which played a significant role in her achievements.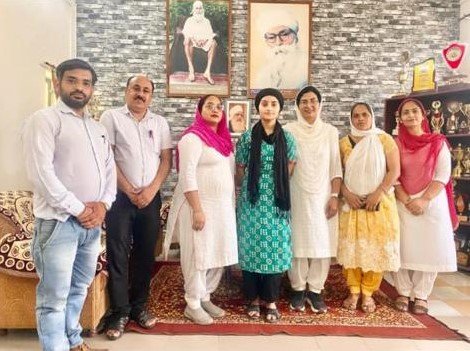 Kaur's accomplishments testify to the power of resilience, determination, and support provided at Akal Academies. Her success inspires all and will encourage many to pursue their dreams and work diligently to contribute to the growth and development of the country.
On a side note, It is also noteworthy that this Academy has an important historical significance. The Akal Academy Bharyal Lahri was the residence of the learned and noble soul Sant Baba Iqbal Singh Ji, which he donated for the noble cause of rural education.
Sant Baba Iqbal Singh Ji was instrumental in carrying forward the legacy of Sant Attar Singh Ji (Mastuane Wale) and Sant Teja Singh Ji in founding The Kalgidhar Trust, Baru Sahib.
We at "The Kalgidhar Trust" wish her the best in her future endeavours.
#AkalAcademy #SikhAchievers #TheKalgidharTrust #NDA #GurpreetKaur
Follow Us On: