The Kalgidhar Trust, led by Dr Davinder Singh Ji and which is working on the vision of the revered Sant Baba Iqbal Singh Ji, was honored with the Excellence in CSR award at the prestigious Tech4Ed Conference recently held in Greater Noida. This recognition highlights the remarkable contributions and unwavering commitment of the trust towards the welfare of society. Through their dedicated efforts, the trust has uplifted rural education, transformed healthcare, promoted environmental conservation etc. The prestigious Award was received by the President of The Kalgidhar Trust, Dr Davinder Singh Ji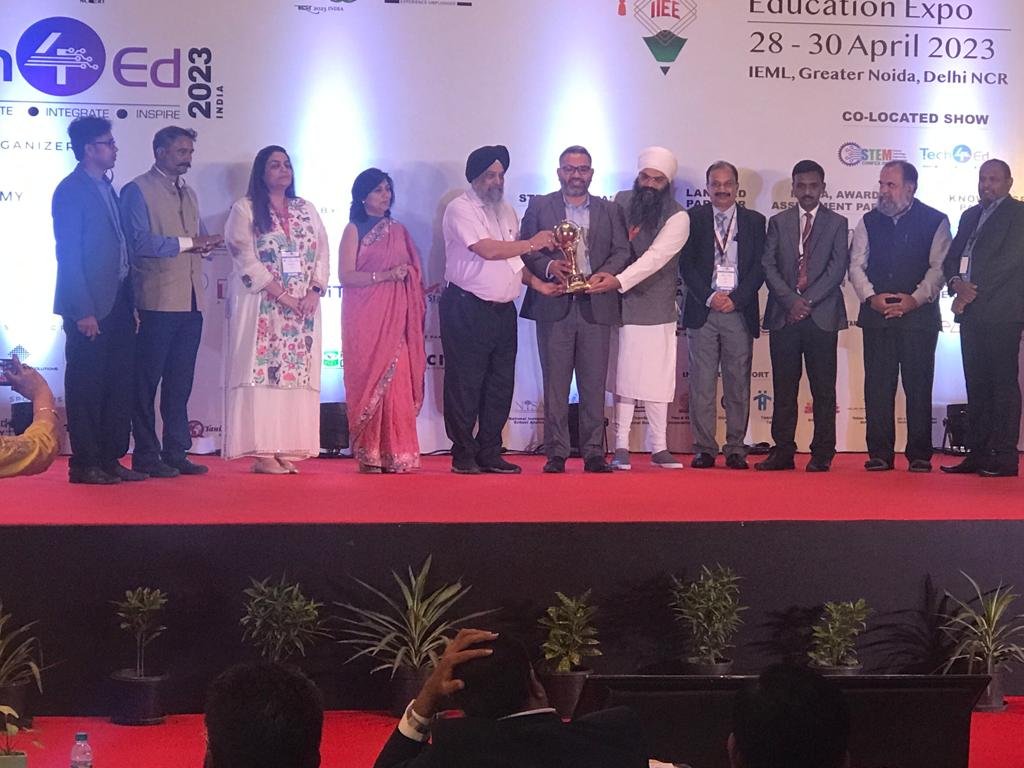 Dr Davinder Singh's contribution to society
Dr. Davinder Singh Ji, the President of The Kalgidhar Trust, has dedicated his life to serving society. Despite having a successful career in medicine, Dr. Singh felt a deep calling to volunteer and make a difference. Over 35 years ago, he donated his earnings to The Kalgidhar Trust, shifting his focus to the upliftment of underprivileged children in rural India. Dr. Singh took on various roles within the trust, including Chief Medical Officer of the charitable hospital in Baru Sahib and Principal of Akal Academy. Currently serving as the President of The Kalgidhar Trust, Dr. Singh has been instrumental in establishing healthcare facilities in remote areas and providing quality education to children in rural communities. His contributions have been recognized and honored with prestigious awards, such as the 'Dr. S. Radhakrishnan Memorial National Teacher Award.' Dr. Davinder Singh J's name was also recently included in The Sikh 100 list.  
Dr Davinder Singh, has played a pivotal role in driving the trust's initiatives. His relentless dedication and visionary approach have propelled the trust to new heights, making a significant impact in various sectors, including education, healthcare, and sustainable development etc.
Sant Baba Iqbal Singh's Visionary Leadership
Sant Baba Iqbal Singh Ji, a visionary leader and humanitarian, had a profound vision for serving society. His journey was ignited by the teachings and virtues instilled in him by his mother, Mata Gulab Kaur Ji. Baba Ji's spiritual enlightenment was further nurtured by his association with Sant Teja Singh Ji, which led him to establish The Kalgidhar Trust and Society. 
Baba Ji's vision was to create a Modern-Era Gurukul that blended spiritual and scientific education, transforming the lives of countless individuals. He believed in the power of education, particularly for women, and initiated programs like AIRWE to empower rural girls and promote gender equality. Baba Iqbal Singh Ji's life is a testament to faith, dedication, and selfless service, inspiring generations to follow the path of surrender and devotion to the True Guru. 
His profound vision and compassionate approach have inspired the trust to undertake diverse projects that address societal challenges, uplift underprivileged communities, and foster sustainable development.
Upliftment of Rural Education
The Kalgidhar Trust is dedicated to rural transformation through value-based education in North India. The trust has made significant strides in providing educational opportunities to deprived children in rural areas. With a mission to serve the children living in Rural areas, the trust has made significant strides in providing educational opportunities to deprived children in rural areas. The Kalgidhar Trust operates a chain of 129 rural schools, serving approximately 70,000+ students across 6,450 villages. 
Recognizing the importance of education in combating issues like drug and alcohol abuse, the trust aims to build superior human character and instill high moral values in youth, contributing to the establishment of permanent world peace and universal brotherhood. 
Through their Akal Academies, they provide access to quality education in remote areas, empowering children with knowledge and skills. By ensuring equal opportunities, the trust helps bridge the educational gap and fosters the overall development of these communities.
Working Tirelessly in The Health Sector
The trust's efforts extend beyond education, as they have made significant strides in the health sector as well. The Kalgidhar Trust, through its initiative called Akal Charitable Hospital, is actively involved in the health sector, particularly in providing healthcare services to underserved communities. Recognizing the limited access to healthcare facilities in rural India, where a significant portion of the population lacks proper medical attention, the trust aims to strengthen healthcare infrastructure in these areas. Akal Charitable Hospital, a 120-bed medical facility located in Sirmaur, Himachal Pradesh, offers free emergency medical care and primary healthcare to over 39,000 underprivileged individuals annually. The hospital also provides specialized treatment for snake bites, which is crucial in the region. Additionally, the trust organizes free medical camps, naturopathy and ophthalmologic camps, and performs various surgeries, including hernia, hysterectomy, cleft lip and palate, skin grafting, eye operations, plastic surgery, and orthopedic procedures. 
During the Covid-19 pandemic, Akal Charitable Hospital played a vital role in providing dedicated care, distributing masks, sanitizers, and essential food items, and establishing Covid Care Facilities and oxygen concentrator distribution centers to support the affected communities. The trust's efforts in the health sector exemplify their commitment to improving the well-being of underserved populations and making a positive impact in the field of healthcare.
Working in the field of "Sustainable Development"
The Kalgidhar Trust's commitment to sustainable development is evident through their initiatives, such as establishing solar plants at every Akal Academy. The Kalgidhar Trust is actively engaged in promoting sustainable development initiatives, as recognized by the United Nations Development Program's SDG Action Award. The trust has implemented various measures to contribute to a better world, including promoting green practices by using recycled waste paper for stationary and utilizing solar energy panels for renewable energy generation. The Trust also focus on biodiversity conservation through initiatives like beekeeping, the growth of herb and medicinal plants, and vermicompost units to convert organic waste into manure. Additionally, The Kalgidhar Trust's Eternal University works towards waste management, rural agriculture empowerment, etc. through partnerships and programs. The trust aims to create awareness, alleviate poverty, ensure food security, and reduce the overall carbon footprint by involving corporates and organizations in carbon offsetting projects. Through these sustainable development efforts, The Kalgidhar Trust is actively working to make a positive impact on the environment and society.
By harnessing renewable energy sources, the trust promotes environmental conservation and sets an example for sustainable practices.
The Kalgidhar Trust has been honored with the prestigious CSR Excellence Award in recognition of their exceptional contributions to rural education, healthcare, and sustainable development. Through their relentless efforts, they have established numerous schools, empowering over 70,000 rural children with values-based education. Additionally, their Akal Charitable Hospital has provided free medical care to thousands of underprivileged individuals, while their sustainable initiatives have focused on promoting green practices, renewable energy, biodiversity conservation, and waste management. The Trust's collaborative partnerships, dedication to holistic solutions, and significant impact on improving the lives of individuals and communities have made them a deserving recipient of this esteemed award. Their visionary approach and commitment to creating a better future for all exemplify the essence of corporate social responsibility.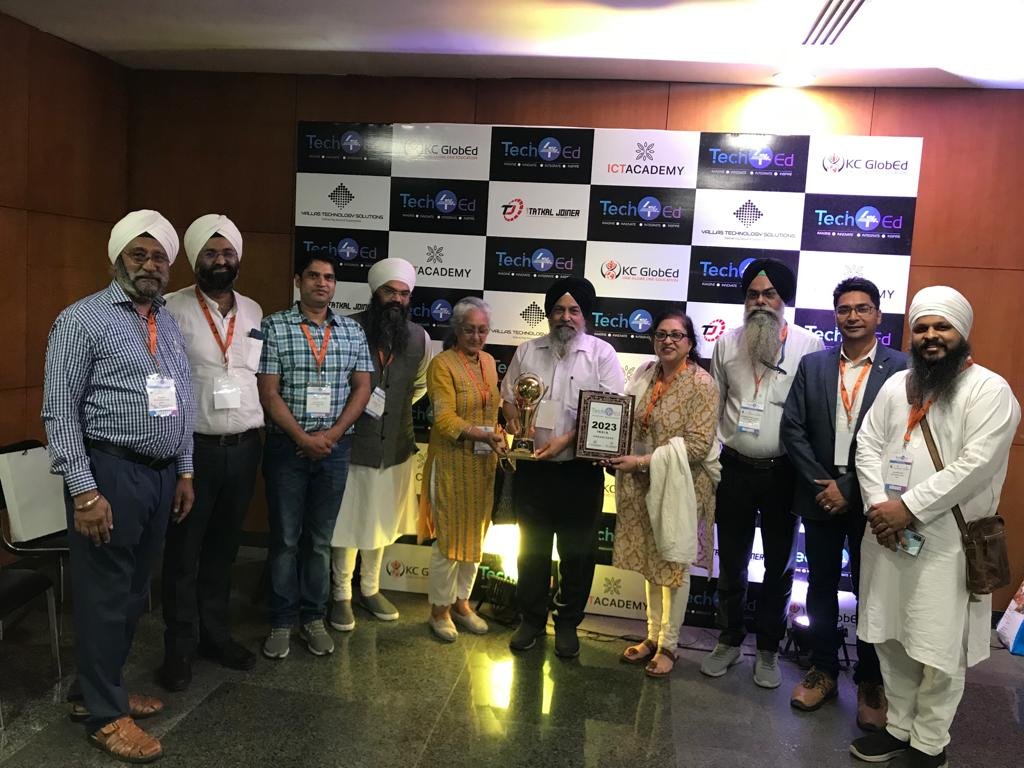 The CSR Excellence Award bestowed upon The Kalgidhar Trust at the Tech4Ed Conference serves as a testament to their outstanding contributions and dedication to social welfare. Through their tireless efforts in education, healthcare, and sustainable development, the trust has transformed countless lives and brought about positive change. This award is a recognition of their visionary leadership, collaborative initiatives, and unwavering commitment to building a better society.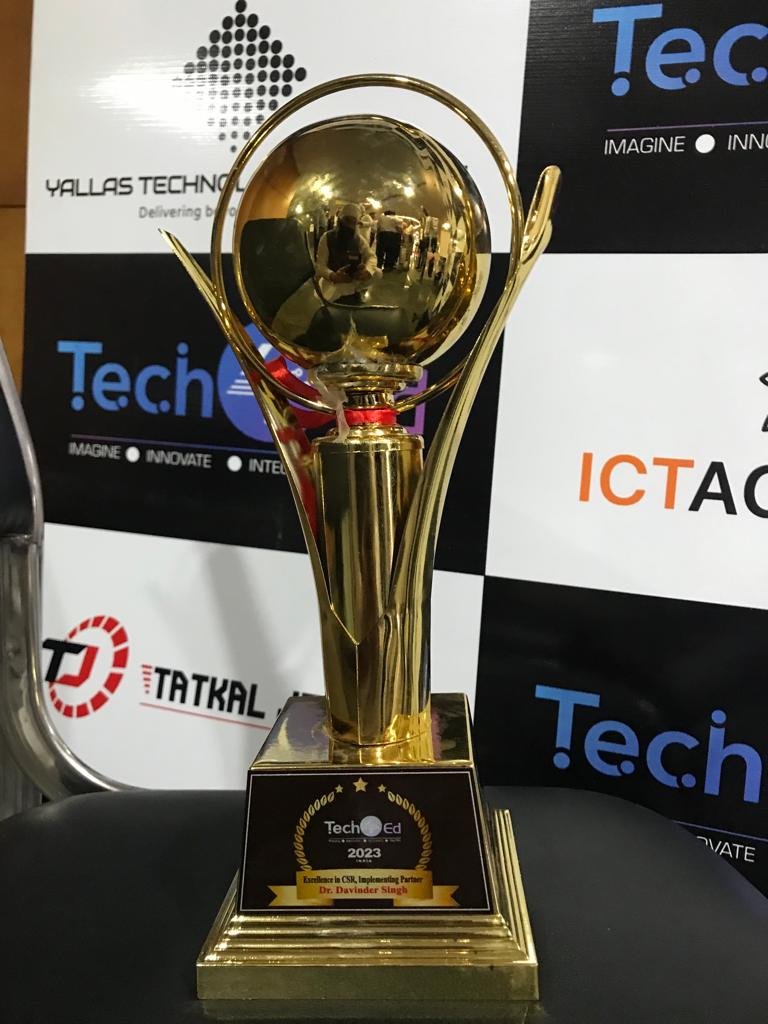 #TheKalgidharTrust #CSRExcellenceAward #Tech4Ed #EternalUniversity #AkalCharitableHospital
Like and Share:-